Governor Ige Meets with PUEO Leaders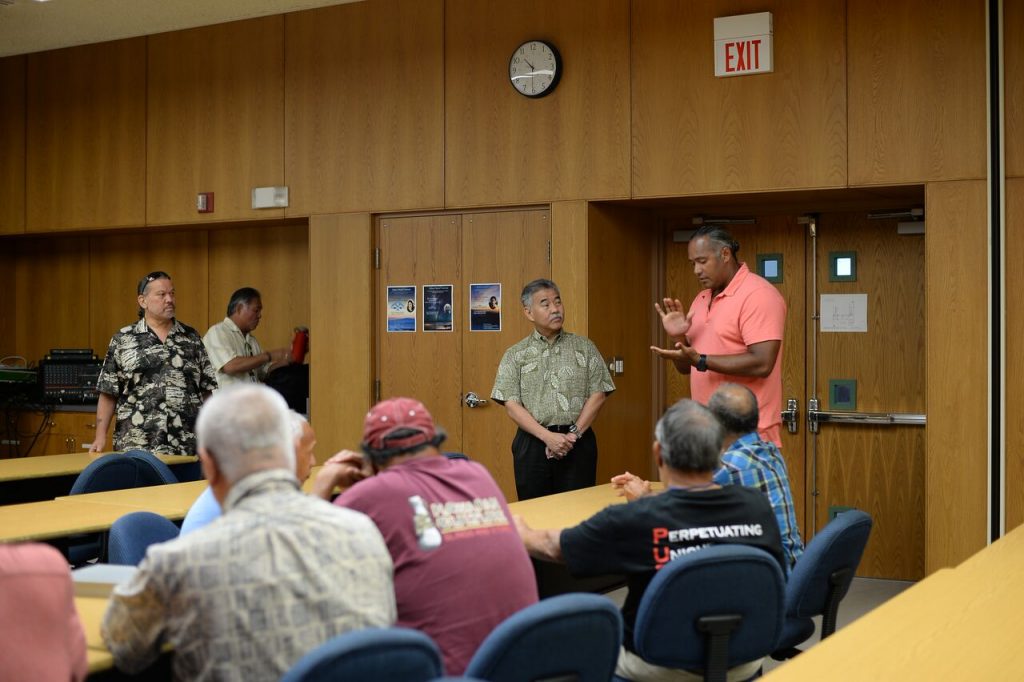 Governor Ige met briefly with leaders of PUEO to explain their role in the community and the types of educational and cultural opportunities each member has been providing and how they would like to see programs expanded in the future.  This includes programs that are not just astronomy related.  Keahi Warfield, president of PUEO, expressed how important it was to have a range of scientific fields participating in the educational process.  His desire is to offer programs spanning educational fields from the ocean to the mountaintops.
It's very important to have options for kids so they can pursue the activities they find interesting.  Perhaps they're more interested in hunting and Wildlife and Game Management might be what they prefer to study.  We need more educational fields like Fisheries, Geology, Biology, as well as Astronomy, Math and Physics.  These are the types of programs we want to build for the next generations.
Governor Ige listened intently as each member discussed their background and their vision of how to move the people of Hawaii forward, away from homelessness, drugs and poverty through creating educational opportunities.  In addition they stressed that longterm plans are needed to create new industries that would help prevent the "Brain Drain" of Hawaii's youth where they leave for better education and jobs.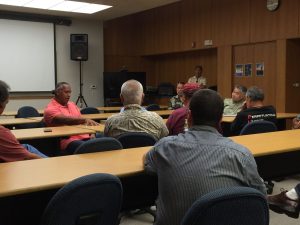 The meeting was opened up to the astronomy community where multiple students and teachers spoke of the unique educational opportunities that led them to become interest in scientific fields.  They also discussed how they see the construction of the Thirty Meter Telescope (TMT) as a key part of increasing Hawaii's role in leading science and providing much needed jobs in the future.
The Subaru Telescope for example expressed the high rate of full time employment coming from Hawaii, with 42% of their staff being from the Islands in addition to 14 students from UHH and HCC.  Students in the meeting discussed their top desire is to return to the islands to continue working in their fields and how a project like the TMT will ensure that a degree in Astronomy will grow the scientific jobs as well as many other jobs on the Island.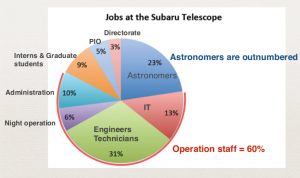 Also expressed to Governor Ige was the concern that students of science in Hawaii have become targets of bullying.  This includes reducing some of them to tears over the difficult social situations in their lives, on top of all the worries they have with pursuing their difficult academic studies.
Many in the community expressed their gratitude to the PUEO leaders for helping them have a voice and for their sincere concerns about their future opportunities.