Aloha! Welcome to PUEO.
Perpetuating Unique Educational Opportunities for Hawaii
Education Benefits Everyone
The star finders of the future depend on our help today.
Latest Science News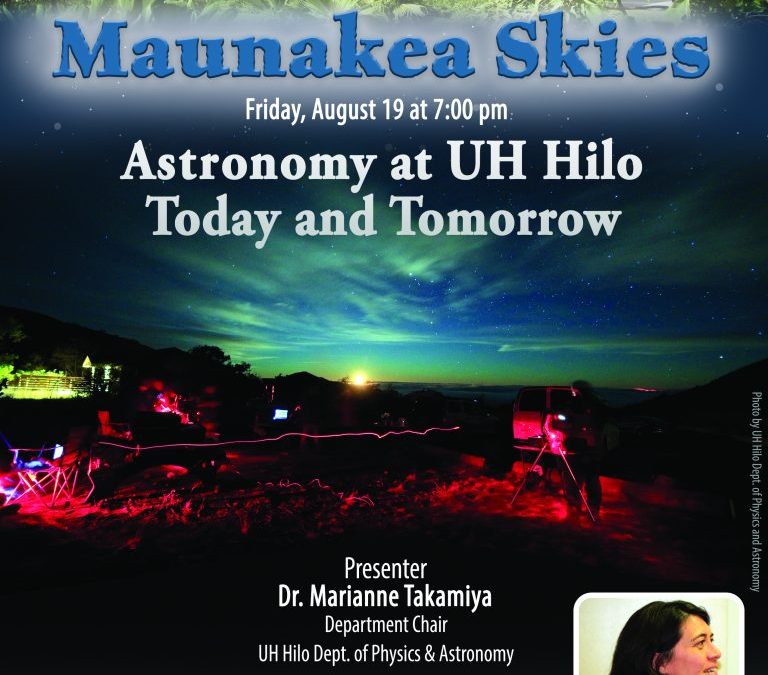 [source] University of Hawai'i at Hilo astronomy majors will receive more hands-on telescope time than ever before as the result of a recent agreement between the Institute for Astronomy at UH Mānoa and the Department of Physics and Astronomy at UH Hilo. These students have a unique opportunity afforded to few other programs in the country—the opportunity to study the universe in the world's largest observatories for optical, infrared and submillimeter astronomy on the 13,000-foot-high summit of Maunakea. Dr. Marianne Takamiya, associate professor of astronomy and chair of the Department of Physics and Astronomy at UH Hilo will present an update on these and other developments in UH Hilo's astronomy program at 'Imiloa Astronomy Center's Maunakea Skies talk on Aug. 19 at 7 p.m. 'Imiloa Astronomy Center photo. "I will present the latest results of the research of faculty and students in astronomy, how our academic program has developed in the last five years and what we envision for the future," stated Takamiya. "UH Hilo has unique elements that can make ours a novel astronomy program that produces not only astronomers, but also skilled professionals who are able to work in complex systems." 'Imiloa Astronomy Center photo. Takamiya, who is an expert in physical properties of material between stars in distant galaxies, has presented throughout the US, Chile, Japan, South Africa and Europe on research she has accomplished using the Maunakea telescopes while heavily involving undergraduate students. Takamiya is a graduate of Universidad de Chile and the University of Chicago, where she received her doctoral degree in astronomy and astrophysics. She was one of the first Gemini Science Fellows at Gemini North during... read more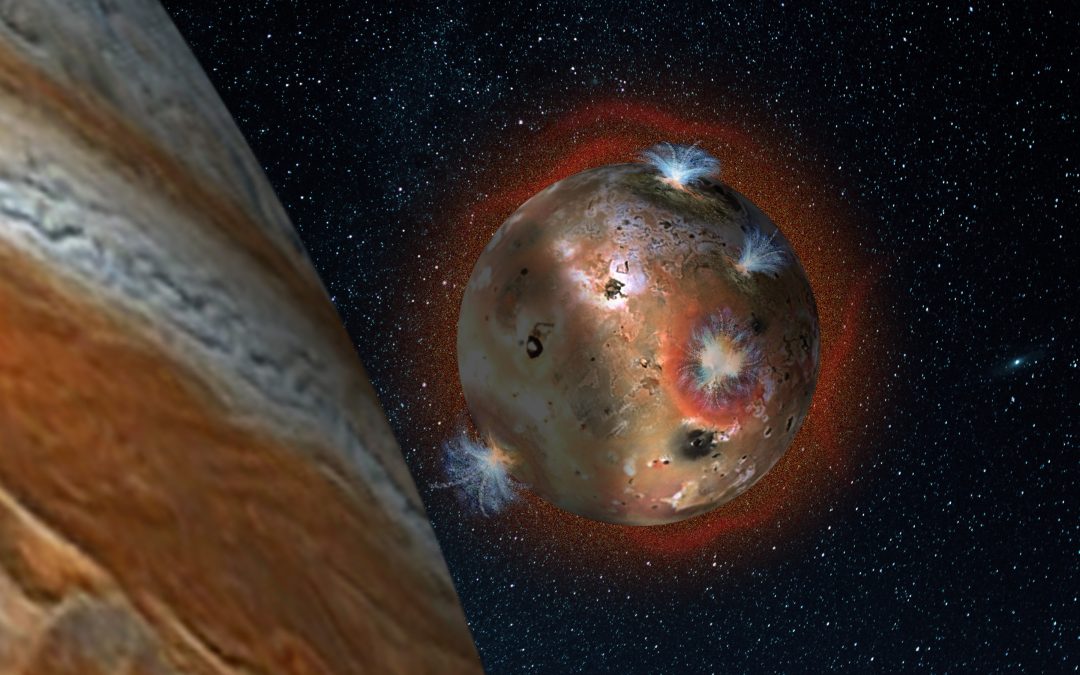 Gemini observations show that the thin atmosphere of Jupiter's moon Io undergoes dramatic changes during frequent eclipses with the giant planet. The following press release, issued by the Southwest Research Institute, explains how the dramatic changes in temperature cause the moon's atmosphere to collapse. Research reveals freezing effects of Jupiter's shadow on moon's volcanic gases San Antonio – Aug. 2, 2016 – A Southwest Research Institute-led team has documented atmospheric changes on Io, Jupiter's volcanically active satellite, as the giant planet casts its shadow over the moon's surface during daily eclipses. A study led by SwRI's Constantine Tsang concluded that Io's thin atmosphere, which consists primarily of sulfur dioxide (SO2) gas emitted from volcanoes, collapses as the SO2 freezes onto the surface as ice when Io is shaded by Jupiter. When the moon moves out of eclipse and ice warms, the atmosphere reforms through sublimation, where ice converts directly to gas. "This research is the first time scientists have observed this phenomenon directly, improving our understanding of this geologically active moon," said Tsang, a senior research scientist in SwRI's Space Science and Engineering Division. The findings were published in a study titled "The Collapse of Io's Primary Atmosphere in Jupiter Eclipse" in the Journal of Geophysical Research. The team used the eight-meter Gemini North telescope in Hawai'i with the Texas Echelon Cross Echelle Spectrograph (TEXES) for this research. Data showed that Io's atmosphere begins to "deflate" when the temperatures drop from -235 degrees Fahrenheit (-148 ℃) in sunlight to -270 degrees Fahrenheit (-168 ℃) during eclipse. Eclipse occurs 2 hours of every Io day (1.7 Earth days). In full... read more
Local Events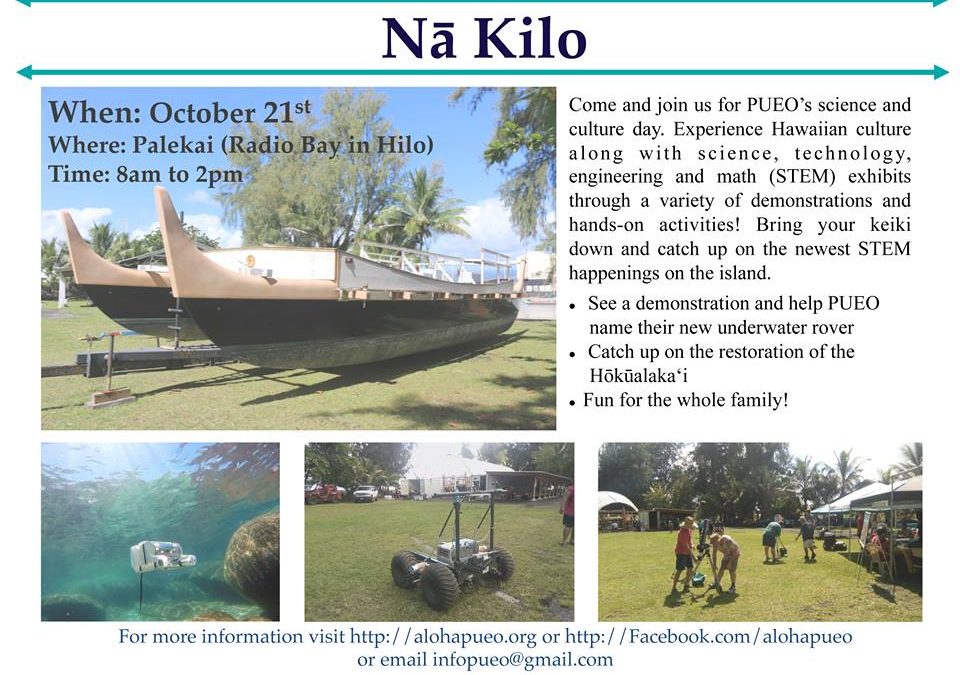 Nā Kilo is our cultural science event to get students of all ages interested and excited about science, technology, engineering and math (STEM fields).  Hawaii has many activities going on all around the island which lead the world in many areas.  This event is a chance for those people who are involved in leading such endeavors to show the public the kind of science they are doing right here in Hawaii. We invite people, groups and companies from all over the island to join us.  So if you're interested in participating, please contact us either through this site or on facebook or twitter.  The term Nā Kilo represents those who understand a certain field or trade to its fullest and most importantly expresses the ability to observe and to explore. Nā Kilo can represent the master as well as their learners in any given discipline. Perhaps you've not thought about all the STEM activities that take place in Hawaii but here are just a few we would like to highlight. ... read more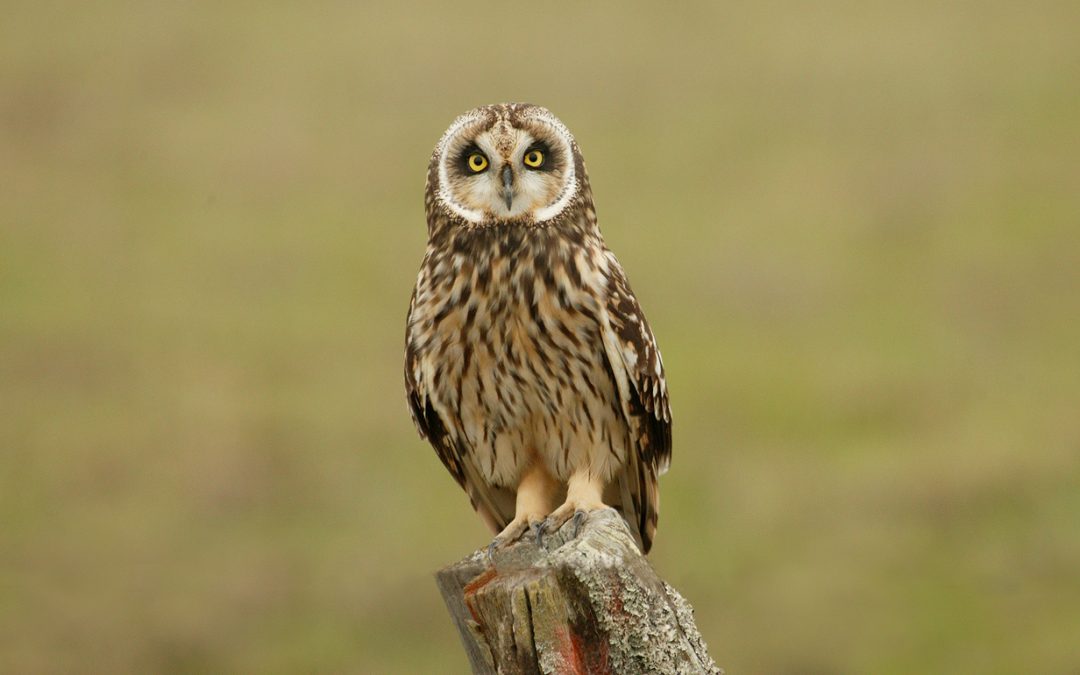 PUEO files official recommendations to the contested case for the construction of the Thirty Meter Telescope.
read more