Aloha! Welcome to PUEO.
Perpetuating Unique Educational Opportunities for Hawaii
Education Benefits Everyone
The star finders of the future depend on our help today.
Latest Science News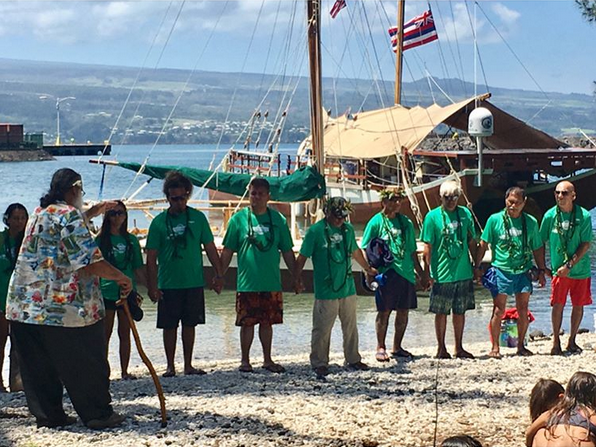 The Hikianalia departed Hilo March 26th (shown in photo) with one of PUEO's founders and Keaukaha Community leader Uncle Pat Kahawaiola'a blessing their departure.  Their goal was to meet up with Hōkūleʻa and bring them some materials for repairs before they had back to Hawaii. They arrived safely in Tahiti following the stars and waves to join up with Hōkūleʻa on their round the world trip to bring them some repair materials and accompany them on the final legs of the voyage back home.  After sailing about 100 miles from Papeete, Tahiti, the canoes arrived at Taputapuatea on the morning of April 25, 2017 following the historic protocol of entering via the sacred pass of Teava Moa.  You can follow Hikianalia's activities here: http://www.hokulea.com/crew-blog-kalepa-baybayan-follow-wind/ and Hokulea's here http://www.hokulea.com/blog/ The should be back in Hawaii in June! SHARE! Twitter Facebook Reddit Pinterest AccessDeniedAccess DeniedWE2BEQ6CGVMXG171+fJjDY6EiCvEVsnAR2q4Mn9u8C374sc461wJG7V5XGRlqvDJ45HKOxgFv0Of1bZHidpQCYXd/U8= AccessDeniedAccess DeniedWE2329NJJ2HS0Q1NRD906tes78UyVd0s1Q+DKrN9cDVjP4Yb6e7raUTFRuE/tGtuuFiO5GS5UUu9ZE1BkSillFWb3P8=Google... read more
By TOM CALLIS Hawaii Tribune-Herald Six scientists will become the first to complete a yearlong Mars simulation in the United States when they exit a small dome Aug. 28 on Mauna Loa. For nearly 365 days, the crew has seen the outside world only through a small porthole or through the lens of their spacesuits, which they must wear to venture outside. At 8,200 feet above sea level, the landscape mimics Martian soil somewhat, with hardly any vegetation to be found. "They're doing OK as far as we can tell," said Kim Binsted, principal investigator for the Hawai'i Space Exploration Analog and Simulation. The University of Hawaii runs the NASA-funded study. Three other simulations have been held in the dome, located in a former quarry, for four- and eight-month durations. Each scientist works on research projects during their stay and learns how to manage limited resources while avoiding personal conflicts in isolation. Any communication with the outside world is put on a 20-minute delay, the length of time it would take to relay messages to and from the red planet. Binsted said the only longer simulation held was a 520-day mission in Russia that mimicked a trip to Mars. HI-SEAS is more focused on what a crew will do once they get there. The crew will be provided fresh fruit and other food not available during the simulation after they leave the dome. "They are clamoring to get into the ocean," Binsted said. "I think they will enjoy having a beer as well." Binsted said HI-SEAS will host two more eight-month simulations, with the next one starting in January.... read more
Local Events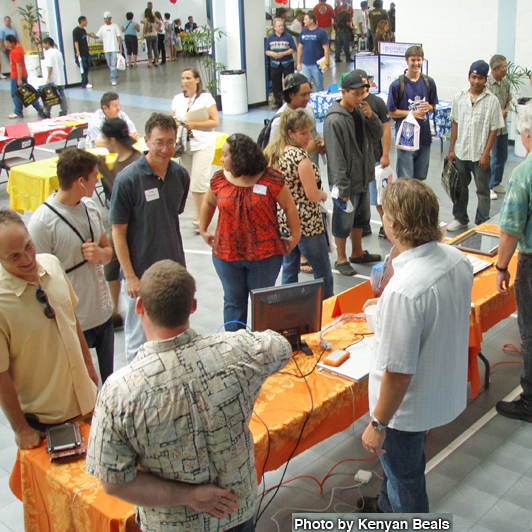 Come see the wide variety of opportunities for students and families on Dec. 12th!
read more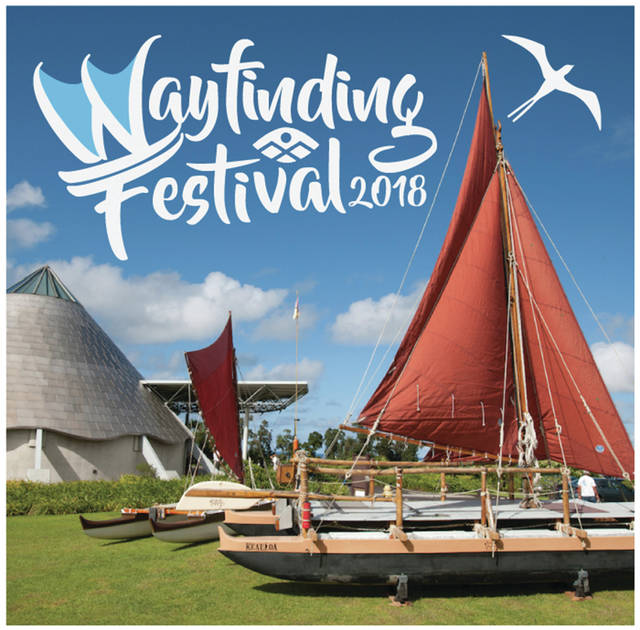 Join us celebrating the Wayfinder Festival at 'Imiloa in Hilo! Sunday 18th 9am to 4pm.
read more