Sign Waving Success! Hearing Underway Today.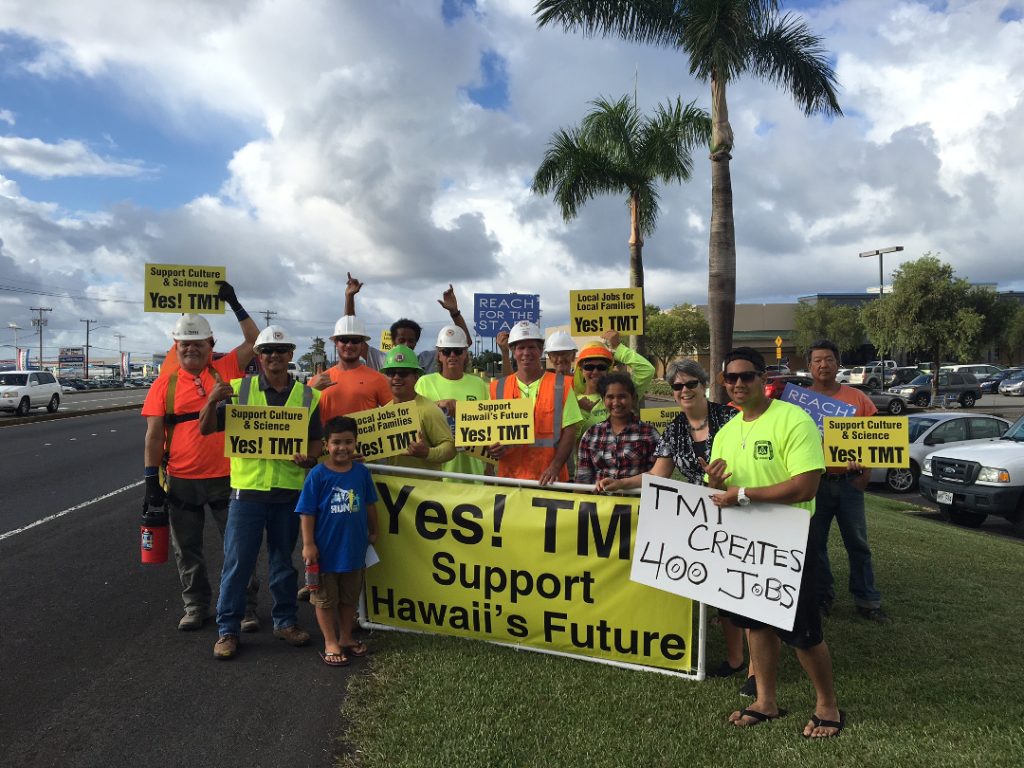 There was a crowd of over 50 people who showed their support for building the TMT yesterday in Hilo.  Each person had their own reasons from creating jobs to enthusiasm over scientific discoveries.  Richard Ha was there talking to people and there was a lot of friendly motorists who waved and honked in support.  Other PUEO leaders were busy with their educational programs and getting ready for today's hearing that is getting underway at 10:00 am.  But they were there in spirit and more PEUO shirts were passed out.
Hearing Underway Today
It's great to see the community come out and support efforts to get the TMT built, but we also have a lot of work to do to make sure the educational opportunities stay here in Hawaii and that we can insure that Hawaiian cultural is a key part of that education.
Today Judge Amano is going to start going through the motions filed from the 20 parties involved in the case hearing from 10am to 1 pm in the Hilo YMCA.  There are several motions filed against allowing PUEO to participate in the process and over 170 documents and filings in process.  For a full list of the filings visit the DLNR website and select the "Document Library".
Between the recent polling results of and responses to our sign waving event we are confident we are on the right track and doing what is best for our childrens' and grand childrens' futures.